Strength Training for Cyclists & Triathletes Programs
Our Strength Training for Cycling & Triathlon Programs have helped people from all backgrounds, ages, and abilities to get far more out of their training time, and to see improvements in their power & performances they thought they would never achieve:
"Not only have I gotten faster, but with the strength training program, my riding has improved while riding LESS hours than before!"
"I didn't believe that at my age I could increase my 5 second to 2 minute power….but after just 3 months, it has happened!"
"I don't know what to tell you….No more neck pain, and my fingers on my left hand no longer go numb. Oh, and I'm now almost at the front of my group rides at the end!"
"Your Strength Training programs are Deceptively Effective. I was amazed at how I felt after just 2 weeks"
Bring your strength training for cycling or triathlon up to speed with what the best in the world are doing, with one of the HVTraining Strength Training for Cyclists, or Strength Training for Triathletes programs.
Not sure which plan is right for you? Contact us with your questions and we'll help ensure you get the plan that suits your needs best!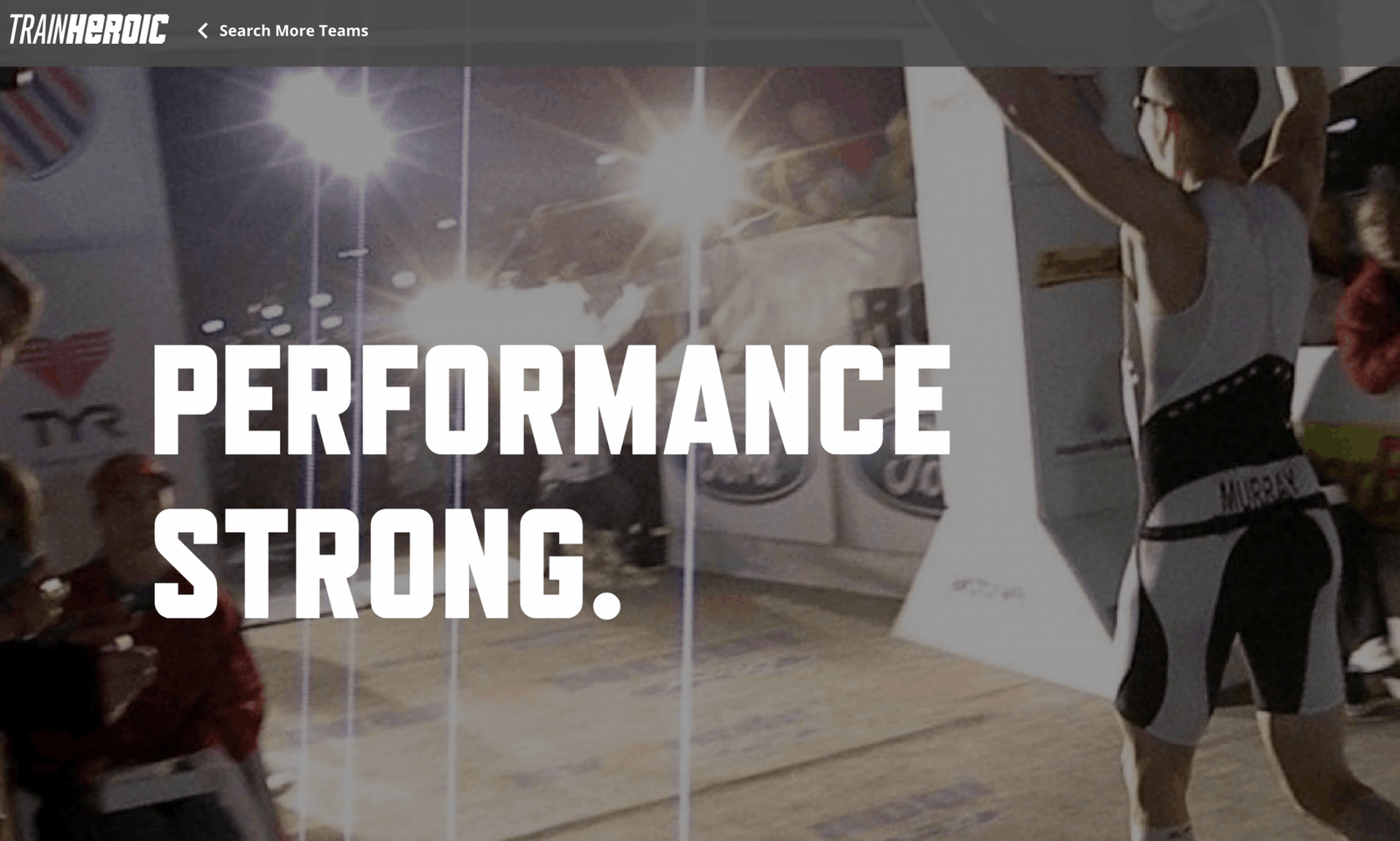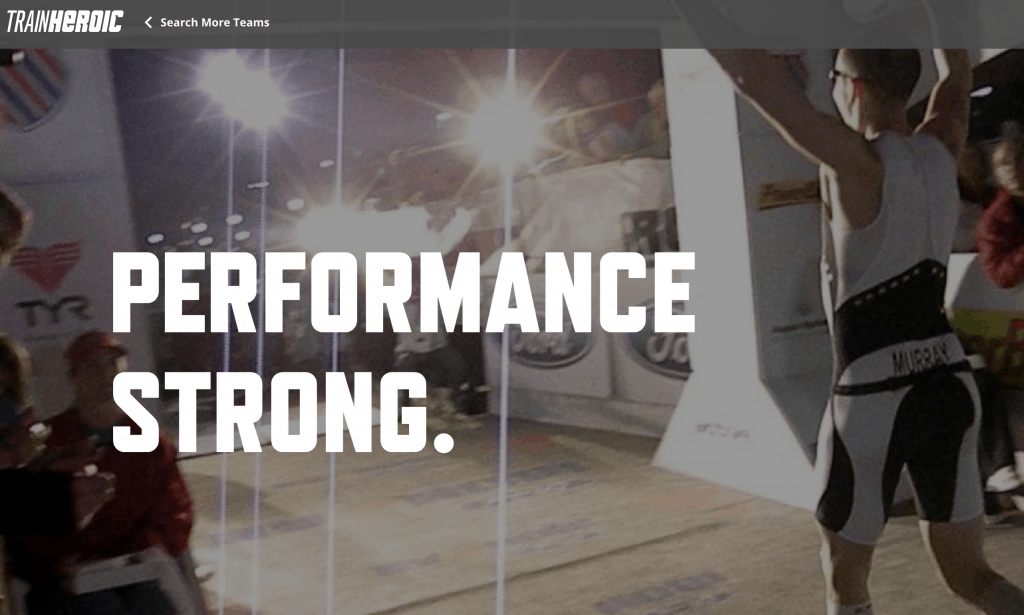 Strength Training for Triathlon Performance TEAM
Triathletes have long been pushing the edge of human performance, testing what is possible both physically and mentally.
However, making the time to to balance all 3 sports of triathlon and adding in strength training can be incredibly difficult. How do you balance your strength training exercises to hit all the areas you need to swim, bike, and run strong?
The Strength Training for Triathlon Performance program offers Triathletes a strength training program that they can complete at home in just 45-60 minutes per workout, 2 days a week (with an optional 3rd day for those who want to do more), with a kettlebell, a pair of bands, and a door anchor.
Through this program we address:
Breathing
Power & explosiveness
Running Technique
Strength
Core Training
Posture
Balance & Stability
All in 2-3 easy to do at home workouts that will challenge your technique, balance, and abilities.
If you're a triathlete looking to take your strength training from basics to PERFORMANCE, this is the program for you!
60 Day Movement Mastery for Cyclists
As cyclists we spend hundreds, if not thousands of hours a year on our bikes. Unfortunately, this leads to some muscles becoming short, while other stretch, and yet other muscles to get very strong leaving their counterparts on the other side of the joint (ahem hamstrings) in the dust.
This leads to many negative changes to our bodies over our riding season, and can leave us in pain or not feeling very good off the bike. From reaching for the coffee mug on the middle shelf causing shoulder pain, to not being able to go a few days without some kind of back ache or pain, our sport can lead us feeling beat up, rather than built up.
The HVTraining 60 Day Movement Mastery Program gives you a proven program to get out of pain, regain better function of your body, and be able to put out the same (or more) power on the bike, with far less effort.
Here is what some previous riders have had to say:
"The only way I can think to describe it, is that while I was climbing, I felt like I had this corset on, that was just giving me much more sustainable power as I went along….I finished the climb 40 second faster than usual, but with much less effort!"   
-Josh B., 46



"These workouts and movements were like nothing else I've ever done before. They looked simple, but when I went to watch the videos I took of myself doing them, I was so far off……After just 3 weeks of the program I was much more stable, able to balance much better, and my shoulder hasn't hurt when I wash my hair since week 2. I can't remember the last time it's felt this good!" 
 -John C., 57
12 WEEK STRENGTH TRAINING FOR CYCLING PERFORMANCE PROGRAM
This incredibly potent 12-week strength training for cycling program will help you tap in to the power that weight lifting for cyclists and triathletes can offer, all with HOME based workouts using just Kettlebells and bands. 
Each week you'll get a new "Exercise Focus" video, helping you ensure you're progressing each week, and getting exactly what you need to out of the program at that point.
This workout has been built to complete your strength training in 30-40 minutes a session, 2-3 sessions a week, allowing you to keep up your riding or triathlon training.
Better Back & Hips 8 week Program
Over my nearly 15 years working with cyclists & triathletes, by far the #1 issue has been lower back pain from riding. In fact, nearly 1 in 3 cyclists will suffer some kind of back or hip pain in their cycling career.
Having gone through my own debilitating hip injury that led to lower back pain and took my riding down to zero, I've spent over 10 years of researching & seeking out the top experts in the field to learn how to address back pain, and to get back to  living a healthy, pain free (and riding-filled) life. 
This 8 week program will help you get out of pain, learn how to use your core to protect your back, and produce more power, all while helping you feel and move better throughout your day.
**This program is not for everyone, and there is a screening process before you receive access**